EnSmart – Pre-packaged HVAC Solutions from Helec
Be smart, be EnSmart!!
Today, commercial plant room energy centres are delivering space heating to apartments along with instantaneous domestic hot water 'on tap' through high performance design and build hydronic schemes in order to comply with current building regulations whilst maintaining obligations to be as energy efficient as possible.
Helec have over 17 years experience in the design and supply of HVAC applications delivering complete Packaged Plant Rooms especially where a buildings heat demand may vary seasonally and with the variance in occupation levels (seen often in college student accommodation blocks and residential district housing schemes)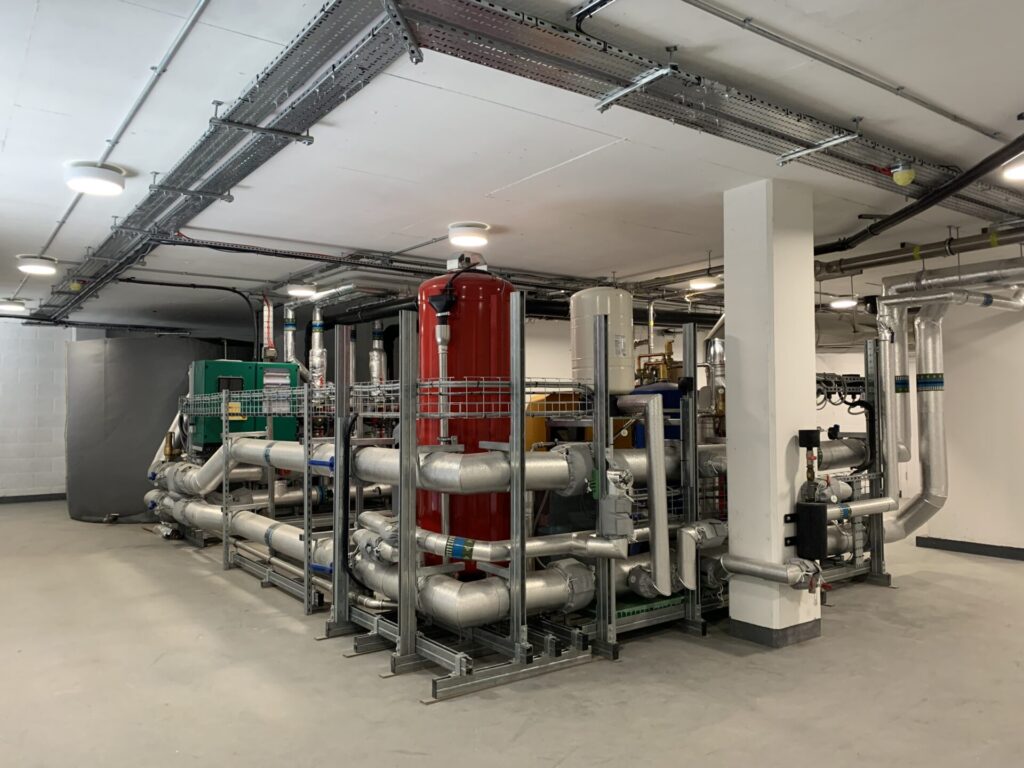 Image of an EnSmart pre-packaged plant room by Helec
Excellent & obvious reasons to consider a Helec EnSmart solution are;
> Off Site Construction – The majority of the work required is manufactured off site reducing the need for on-site staff works programme for the project.
> Reduction in hot works – By constructing 99% of the pipework off site will reduce the need for site side 'hot work' (welding & grinding) as most of the units will already be coupled together on skid frames.
> Single contractor responsibility for the project – Helec can control the build programme as we maintain the quality assurances and workmanship required to deliver what the client expects.
> High engineering practices with Quality Standards maintained – Regular build reviews & progess assessments by project supervisors at all stages throughout the programme ensure it is built as required.
> Intelligent controls – By using multiple thermal & dynamic sensors throughout thr system enables our BMS system to optimise operation & efficient modulation (when required) in order to ensure best use of the energy used and required to deliver plant room services all within maximum efficiency levels.
> Pre-delivery inspection with pre-commissioning – Pressure testing and small power electrical testing prior to shipping ensures immediate connections can be made when received on site.
Current EnSmart projects delivered by Helec in 2019 / 2020 / 2021 can be viewed here;

Radwinter Road, Saffron Walden
Wembley Hill
Whetstone Square
Wickford Swim & Leisure
Berol Yard, Tottenham
Worthing Aquarena
If you have an enquiry or a potential project then don't hesitate to get in touch with Helec to see how we can look to help as we work with consultants, developers and contractors through all aspects of the project.