Self Powered hybrid Heat Pumps from Helec…..coming soon to a plant room near you but here is a little preview…….
Helec has over 18 years experience with all aspects of the heat pump transition into the UK HVAC market with the following solutions;
Our S-ASX family of reversible commercially sized Air Source Heat Pumps offers a range of outputs and performances with maximum stable outlet temperatures up to 68°C-75°C as well as a choice of three refrigerants (R410A, R454B and R290).
Comprising the high temperature Vapour Injection model S-ASX-VP (60-100kW), the Liquid Injection variant S-ASX-LQ (55-95kW), the R290 natural refrigerant machine S-ASX-NT (60-90kW), or the standard temperature, R454B refrigerant machine, S-ASX-LP (50-90kW) all models feature twin scroll compressors and a built-in modulating pump, low noise insulation and soft start compressor as standard and all offer excellent SCOP performance at all outlet temperatures.
Where an inverter compressor is preferred our S-ASX-NT25, S-ASX-NT45, S-ASX-VPi55 and S-ASX-NTi ranges are also available. The S-ASX-NTi range, utilising R290 refrigerant, extends the standard output of the S-ASX-NT range with a maximum outlet temperature of 55°C.
Retrofit Projects
Offering stable outlet temperature up to 68°C the S-ASX-VP  range (60-100kW) delivers LTHW and DHW using a liquid and vapour injection refrigerant circuit that offers high output, high temperature and high SCOP making it a perfect model for retrofit applications.
The S-ASX-VP i55 (55kW) is also available, with an outlet temperature of 65°C, with an inverter driven compressor enabling outputs to be reached as low as 20kW for periods of lower heat demand. The S-ASX-LQ (55-90kW) model features a liquid injection circuit and allows stable heat delivery as the VP model albeit with a comparative greater drop-off in power output at lower ambient air temperatures.
The S-ASX-NT(25-90kW) is also available offering the benefit of a low GWP and high outlet temperature of either 72°C on the 60-90kW machines or 75°C on the 25kw and 45kW machine.
New Builds
When lower system temperatures are designed, such as for New Build projects, the S-ASX-LP range (50-90kW) offers stable outlet temperature up to 60°C using a R454B refrigerant circuit that delivers high SCOP as well as a low GWP of 467.
Additionally the S-ASX-NTi (110-190kW) range offers higher output machines up to 55oC with the benefit of an inverter run compressor and the ultra-low R290 refrigerant.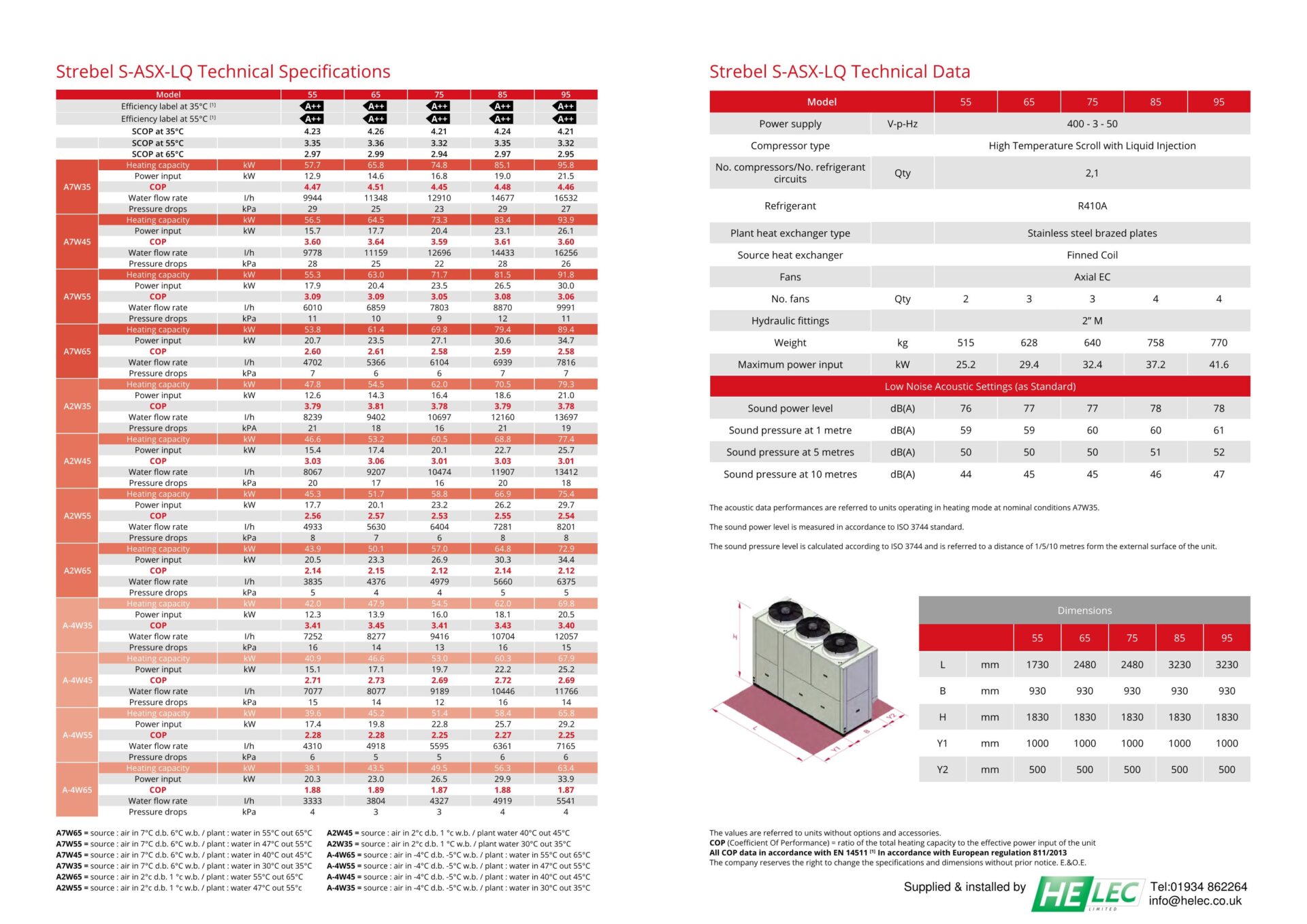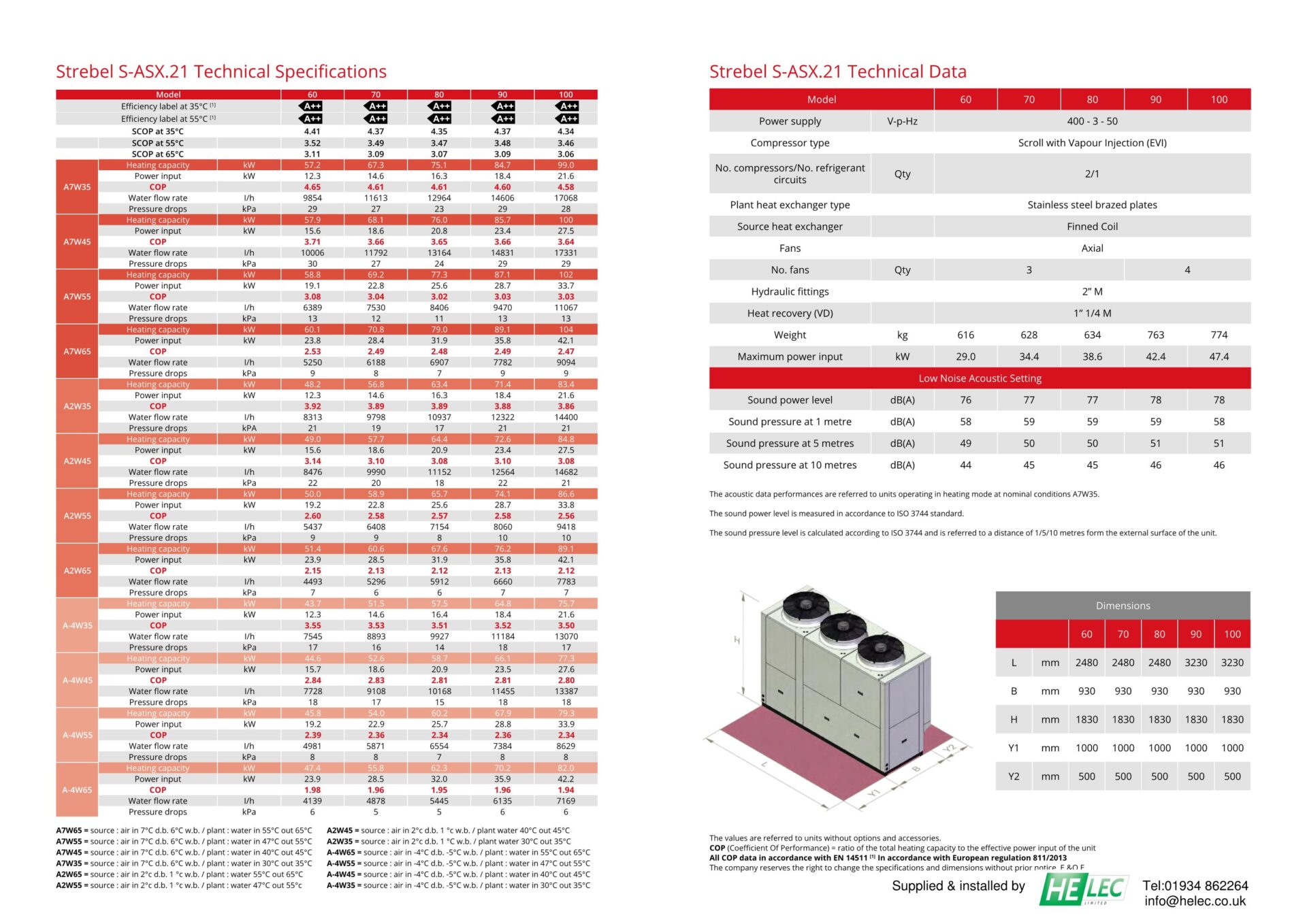 Wish to know more?
Call us on 01934 862264